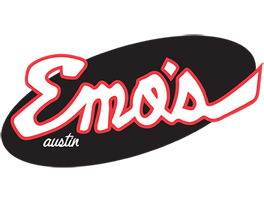 Keane - Cause and Effect Tour
All Ages
Sunday, March 15, 2020
Doors open at 7:00PM
Keane 'Cause and Effect' Premium Ticket Bundle Includes:
- One general admission ticket
- Dedicated eary entry into the venue
- Excluse Keane organic cotton tote bag including:
- Re-usable water bottle featuring Keane logo
- Show specific, digitally printed tour poster (size A2)
- Badge set containing 4 Keane art worked badges in a draw string
- Early merchandise shopping opportunity before general doors
*Upon purchasing a Ticket Bundle package, customer information will be shared with Future Beat for coordination.
1.Tickets may only be purchased by individuals for personal use. Tickets may not be purchased by brokers, businesses, traders or for business or trade purposes, nor be offered for re-sale for profit or commercial gain
2.This ticket is sold by the Promoter directly to the Consumer. Any tickets purchased by business or traders in breach of the Terms & Conditions will be cancelled.
3.This ticket is a personal, revocable licence andat all times remains the property of the Promoter. This ticket must be surrendered to the Promoter upon request.
4.This ticket will IMMEDIATELY BECOME INVALID if resold OR OFFERED FOR SALE unless the sale is through The Artist's official face-value resale partner, Lyte (LINK). Tickets purchased or sold via third parties and other unauthorised outlets such as Viagogo, Craigslist and Stubhub, including online auction sites, are not valid for admission. Reselling a ticket makes it void and the ticketholder may be refused entry.
5.Tickets are limited to a maximum of 4 tickets per person.
6.Refunds will only be offered in the event of cancellation or rescheduling. These must be requested from your point of purchase andcan only be claimed by the person who made the booking. The refund will only cover the face value of the ticket and the associated booking fee.
Please adhere to published ticket limit. If you exceed the four (4) ticket limit, you may have any or all of your orders and tickets canceled without notice. All transactions will be reviewed for duplicate orders.