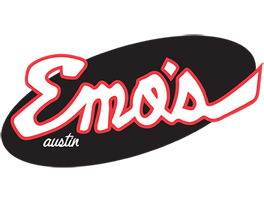 Concert for Our George - A Celebration of the Life & Music of George Reiff
All Ages
Sunday, December 17, 2017
Doors open at 5:00PM
A concert celebrating the life of George Reiff.
All proceeds from concert assist the Reiff family with outstanding medical bills.
As both a bass player and producer, George Reiff was a pillar of the Texas music community in a career that spanned nearly four decades and included countless musical styles. Anchoring bands in Houston, Dallas, and on the national touring circuit, George ultimately put down roots in Austin where he established his recording studio, The Finishing School. George's playing credits are too numerous to list, but he toured and recorded with artists including Charlie Sexton, Joe Walsh, Jakob Dylan, The Courtyard Hounds, The Chris Robinson Brotherhood, Jon Dee Graham, Michael Fracasso, Ian Moore, Bruce Robison, Fastball, Cotton Mather, and Patty Griffin. As a producer, George helped guide the vision for albums by Ray Wylie Hubbard, Band of Heathens, Shinyribs, and many others. George passed away in May of 2017 after a 10 month battle with cancer. This concert is a celebration of George's rich musical legacy, performed by his friends and longtime collaborators.
Featuring Performances By:
Charlie Sexton
Chris Robinson (of Chris Robinson Brotherhood and Black Crowes)
Emily Strayer (Dixie Chicks / Court Yard Hounds)
Patty Griffin
Fastball
Shinyribs
Ian Moore
Band of Heathens
Bruce Robison and Kelly Willis
Ray Wylie Hubbard
Cotton Mather
Jon Graham and his Fighting Cocks, with William Harries Graham
Michael Fracasso
Beaver Nelson
Lisa Morales
Bonnie Whitmore
Billy Harvey
Jeremy Nail
Giulia Milanta
Mike Hall
House Band:
Michael Ramos
Bukka Allen
Scrappy Jud Newcomb
JJ Johnson
Stephen Belans
Conrad Chocroun
Mark Patterson